In today's fast paced world, everyone has to have a phone that doesn't have it just isn't IN. It is almost unbelievable that in 2020, about 57 new mobile phones were produced every second worldwide. (from a representative survey by REMOBIL, which took place in 2020) In a large city such as Prague, there are a total of about 1.4 million pieces, in the entire Czech Republic there are about 12 million pieces. Only 5 to 10% of mobile phones are recycled. If you have a phone at home that you no longer use, do not hesitate to contact us! If the phone is fully functional, you will quickly receive money from your account. Do you need money? Sell your fully functional phone now and do backrent of your phone thanks to PLEDDU! It is a pity not to use this option when the phone is fully functional, which you no longer use and it is on your shelf at home.Do not hesitate to contact us, you will receive the money immediately.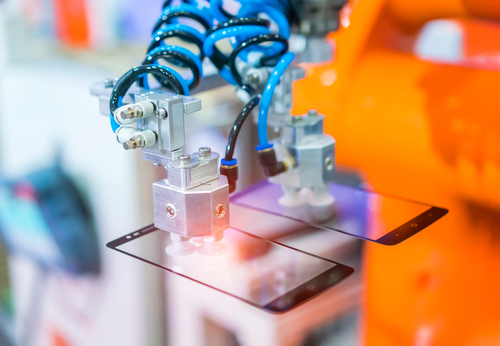 What does such phone production actually look like? The whole process consists of three parts. Do you know how you can easily and quickly make money? You can get money quickly and easily from us for your mobile phone. The first part is called the Front-end, in this part the motherboard is assembled from components. Up to 1500 parts are used to make one phone, the number of parts used varies depending on the phone model. The second part is called Back-end, in this part the whole phone is assembled. The motherboard, chassis, display, batteries and other components are put together. The third part is called the Customer fulfillment center, in this part the phone software is loaded into the phone. The phone is then packed in a box and prepared for export from the factory.
When we say that we want a new mobile phone, we are automatically attacked by the most famous brands such as Apple, Samsung or Huawei. There are a lot of manufacturers in the whole phone market, but not all of them actually make their own phones. Where to get money fast? Some companies have their phones manufactured by external partners, so-called ODM manufacturers. About two thirds of mobile phone manufacturers design themselves, the rest are outsourced from another company. Each company has production set up according to its own guidelines. Some will do everything themselves and some will have ODM completely make the whole phone according to their design, in this case ODM becomes just an assembly plant (EMS), or it will take over its own design from ODM and then sell it under its own brand. In this case, the manufacturer's ODM is referred to as IDH.
OEM – (Original Equipment Manufacturer): owner of the brand, the company whose logo will be on the final product. He can design and manufacture his own products, or he can outsource development and production to external partners. OEMs are, for example: Apple, Samsung, Huawei and other brands
ODM – (Original Design Manufasturer): a manufacturer who is able to produce products with its own design or according to the specified documentation, but does not buy them under its own brand – on the contrary, it supplies products to other entities. An ODM manufacturer is, for example: Foxconn, Pegatron, Wingtech or Huagin
IDH – (Independent Design House): companies that have their own design and production and offer their product to other entities. They can buy and sell it under their own brand (outsourced design). For smartphones, IDH is mainly used to produce less striking lower-class models. The largest manufacturers include Wingtech and Huagin. For example, IDH services are used by: Xiaomi, Huawei or Nokia (HDM Global).
EMS – (Etectronic Manufacturing Services): assembly plant or so-called outsourced production. The contracting authority submits the documentation to the EMS and it produces the product according to it. A typical EMS is Foxconn or Pegatron, which makes iPhones for Apple after its own design.